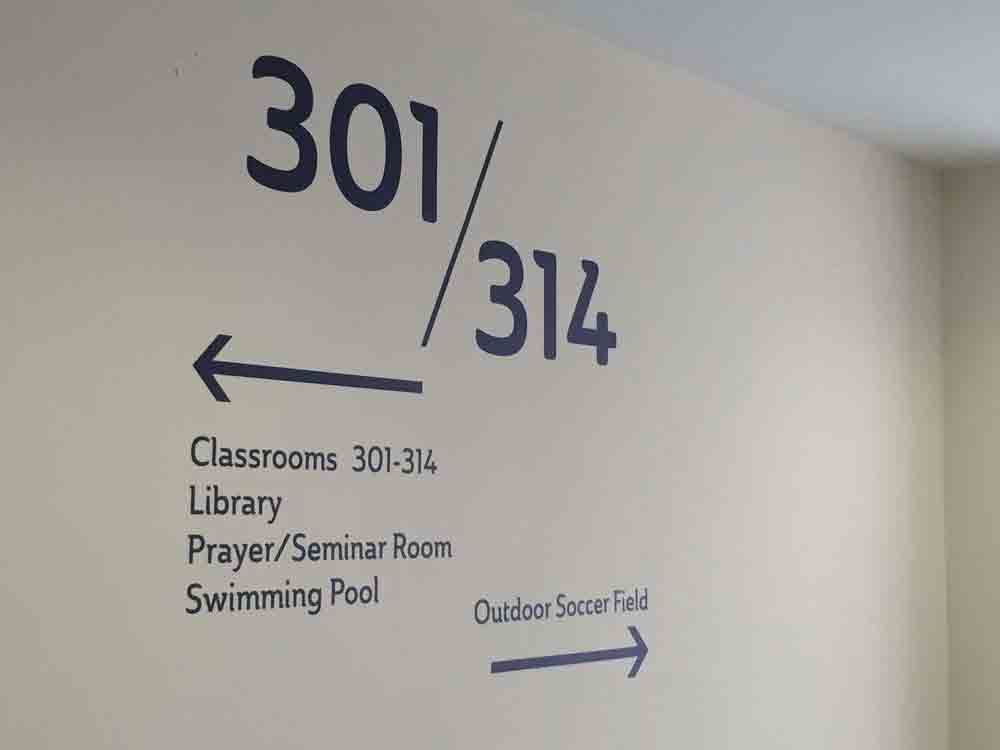 Wayfinding for Big Corporation, School / Institution, Church and etc. Cost-effective and highly efficient for clients or guests to find place they want to go.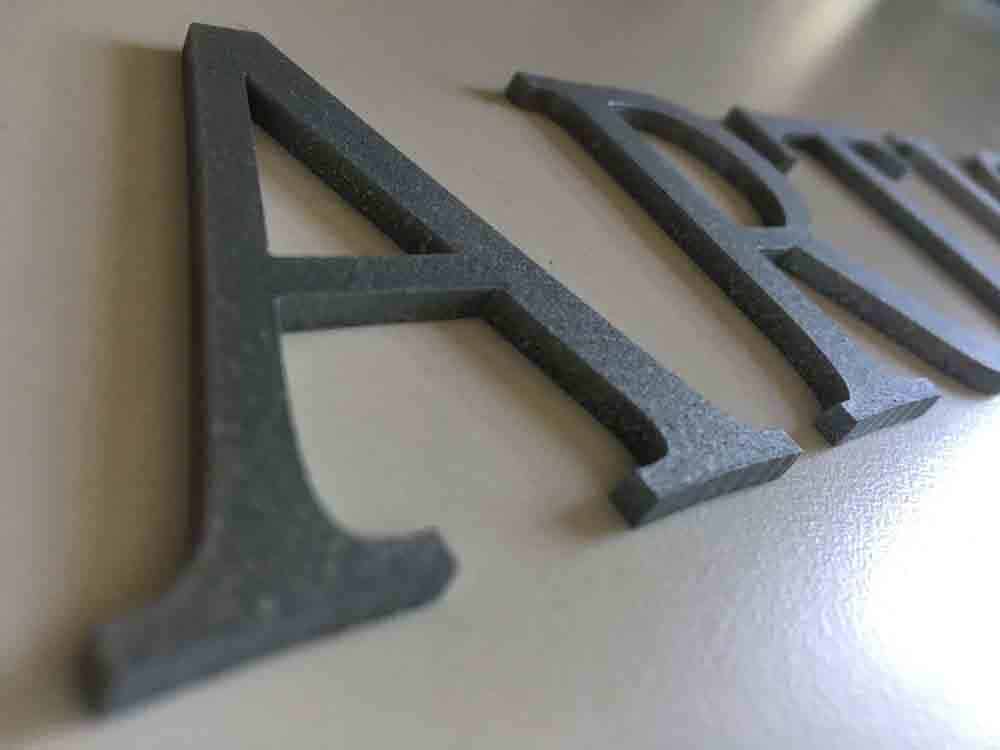 3D Acrylic Cut Out with any colours that suits corporate image. Suitable for Indoor and Outdoor.
Hawker Food Stall Signage: Elevate your food stall's appeal with our custom food signage solutions.
In the world of the food business, attracting customers goes beyond just serving delicious dishes. It's about creating an enticing visual experience that piques the interest of passersby and leaves a lasting impression. That's where food signage comes into play, and our Food Signage services are here to help your establishment stand out. With on-location food photography, professional design expertise, a cutting-edge acrylic factory, and a range of signage options, we are your one-stop solution for all your food signage needs.
On-Location Food Photography:
At Phocept, we understand the importance of showcasing your culinary creations in the best light possible. Our team of experienced photographers is equipped with professional DSLR studio setups and food styling expertise to capture your dishes in their most mouthwatering glory. We know that a picture is worth a thousand words, and our food photography services will make your signage truly stand out.
In-House Designer Team:
A well-designed food sign can make all the difference in attracting hungry customers. Our in-house design team specializes in creating eye-catching, custom signage that perfectly complements your brand and the ambiance of your food stall, hawker center, or food court. From concept to creation, we ensure that your signage tells your unique story and captures the essence of your culinary offerings.
Fabrication Team and Acrylic Factory:
Quality matters, especially when it comes to signage. We take pride in our state-of-the-art acrylic factory and fabrication team, which ensures that your signage is built to last. Whether you're looking for slim LED lightbox signage, full acrylic boxed-up signage, or aluminum signage, we have the expertise and resources to craft signage that not only looks great but also withstands the test of time.
Installation Services:
Getting your food signage up and running is hassle-free with our professional installation services. Our team will ensure that your signage is securely and aesthetically installed at your chosen location, whether it's a bustling hawker food stall or a food court even a shopping mall. We understand the importance of a seamless installation process to minimize disruption to your business.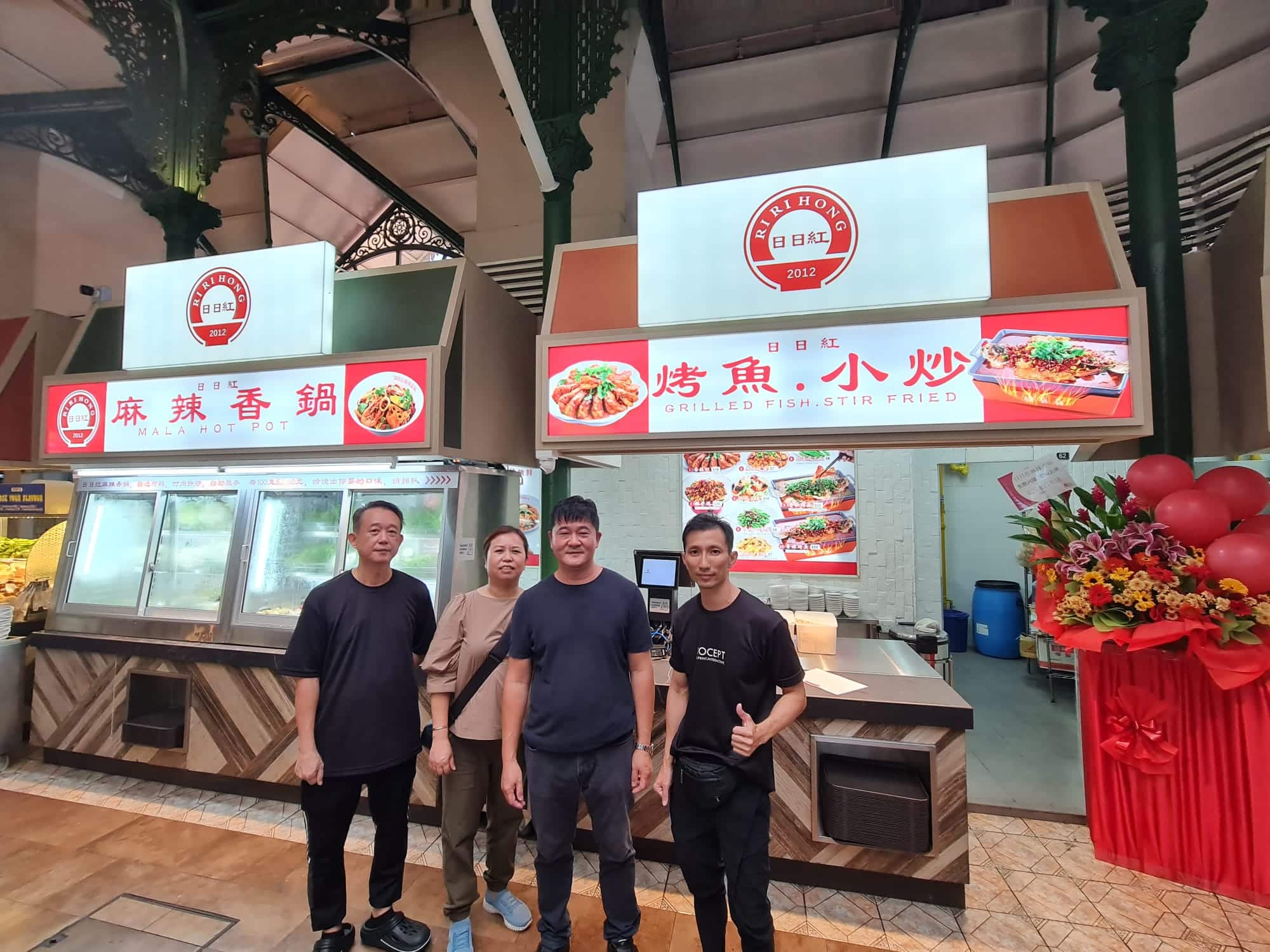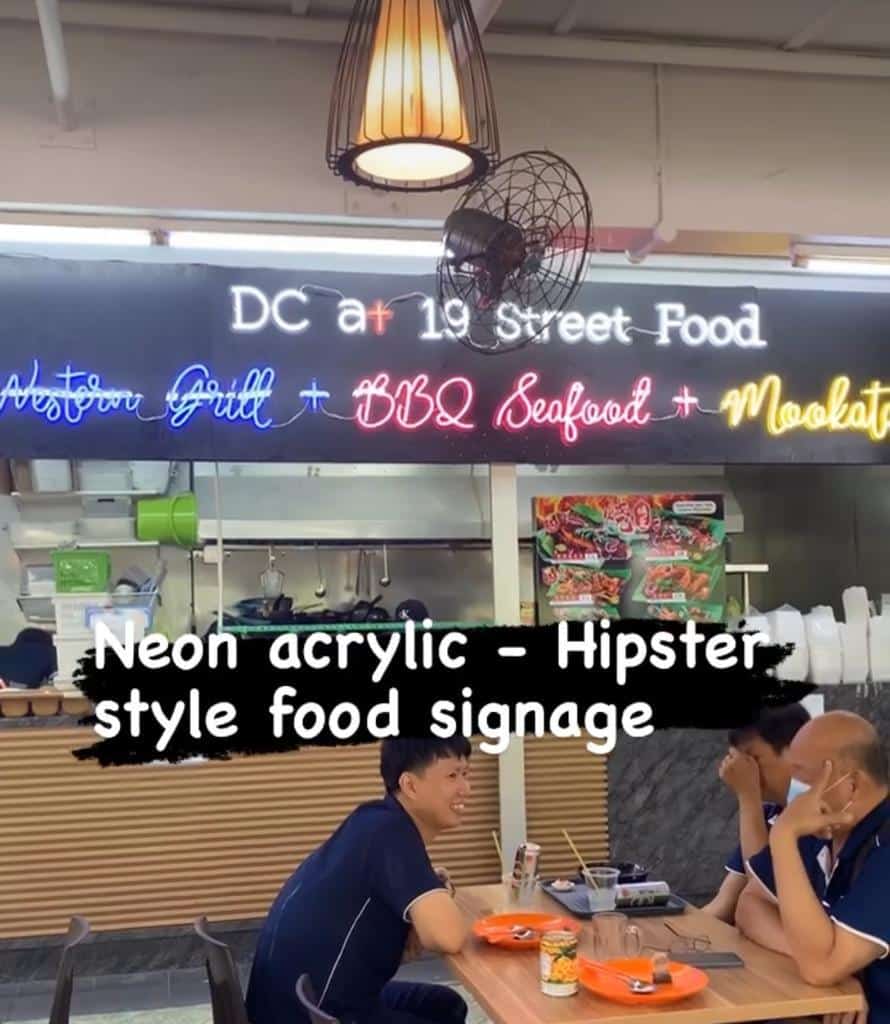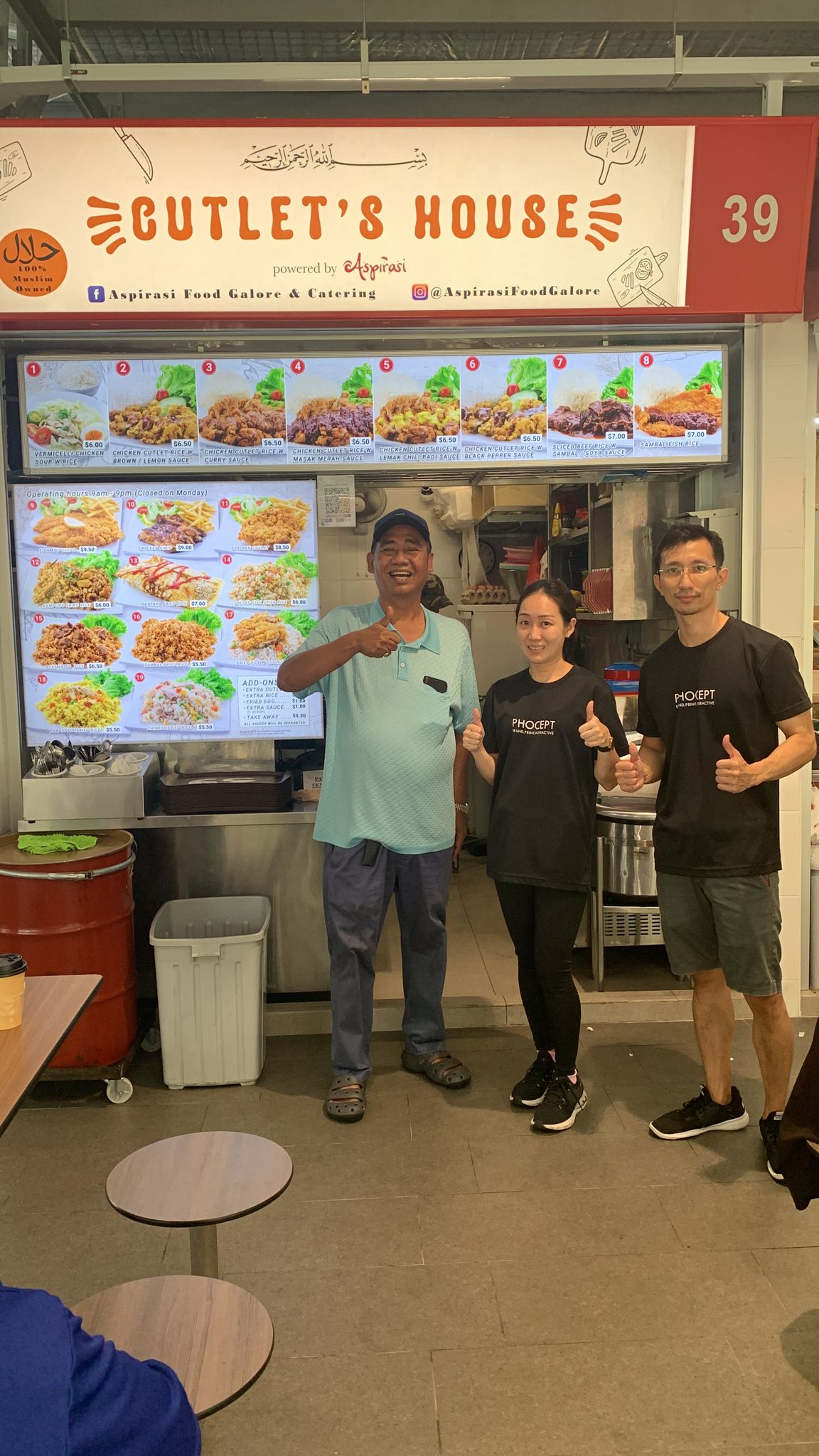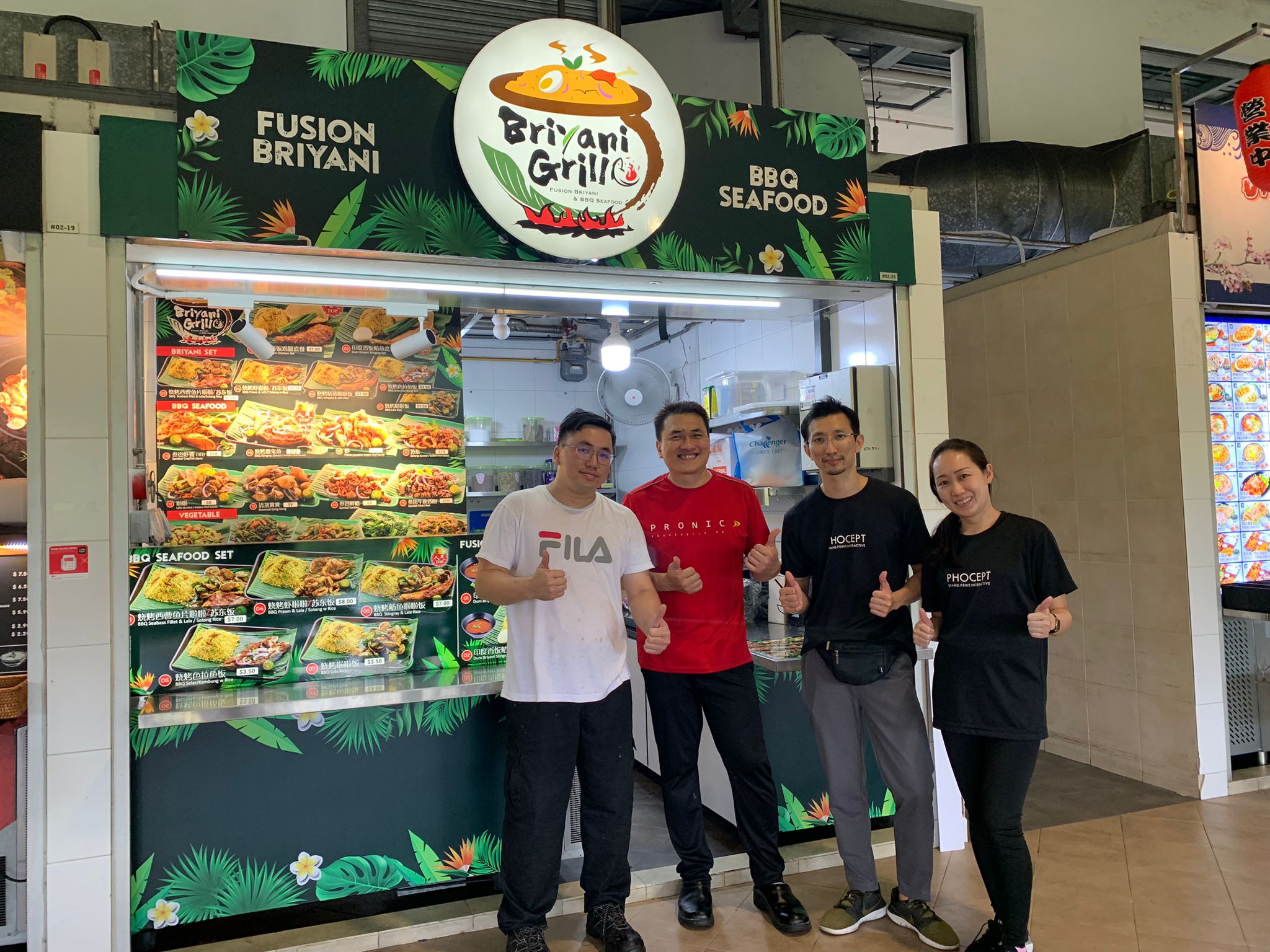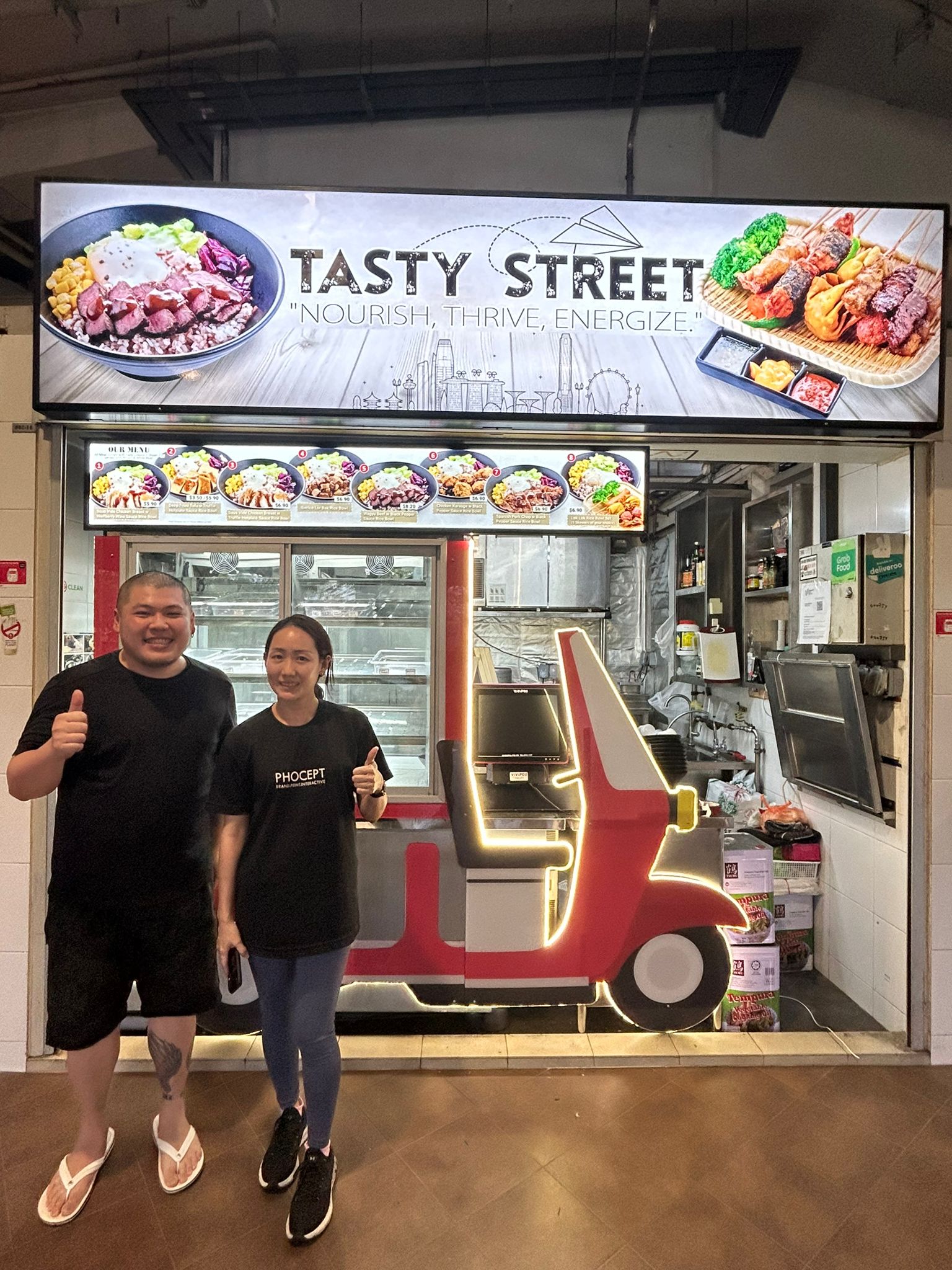 Signage Variety: Choose from a wide range of signage options to suit your specific needs:
Slim LED Lightbox Signage: Illuminate your brand and menu with energy-efficient LED lighting that grabs attention day and night.
Full Acrylic Boxed-Up Signage: Add depth and sophistication to your signage with a sleek, 3D look that enhances your brand's visibility.
Aluminum Signage: Durable and versatile, aluminum signage is a classic choice that can withstand various weather conditions.
3D Laser Cut Out Signage: Make a bold statement with signage that literally pops out, creating a visually striking effect.
Text Pop-Out Signage: Highlight your brand or menu items with lettering that stands out from the signage surface.
Neon Light Signage: Hipster and fashionista lettering that stand out in colorful world.
What Our Customers Are Saying
Don't just take it from us, let our customers do the talking!
Thanks to Justin Lee to help rebranding my stall at Blk 123 Bedok North Street 2, Singapore 460123 from food photography to corporate branding.
Mary Teng
Amazing working experience with Phocept since 2008 till now. They done all my promotion advertisement needs fast and hassle-free for me.
Mr. Soh
Finally found more affordable and reliable food photographer that suits our food style. Thank you Justin and his team for all our Food Image and design promotion needs.
Jocelyn
Light Up Your Brand!
At Phocept, we understand the significance of effective food signage in the culinary industry. With our comprehensive services, from food photography to expert design, fabrication, and installation, we are committed to helping your food business flourish. Whether you're running a food stall, hawker center, or food court, our signage solutions are designed to captivate your audience and leave a lasting impression. Contact us today to transform your food business with stunning food signage.