Event Videography Singapore

Capturing Mesmerizing Moment
Capturing Moments! for every events in your life.
Award Ceremony
Charity Gala Dinner
Corporate Workshop / Networking Event
Conference, Seminar & Panel Discussion
Corporate Social Responsibility Events
Christmas & New Year Celebration
Company Branding Event
Company Year End Party
Client Appreciation Event
Company Team Building
Dinner & Dance
Family Day & Carnival
Farewell Party
Grand Opening & Re-opening Office or Retail Store
Media & PR Event
Product & Service Launch
Roadshow
Staff Appreciation Event
Town Hall Meeting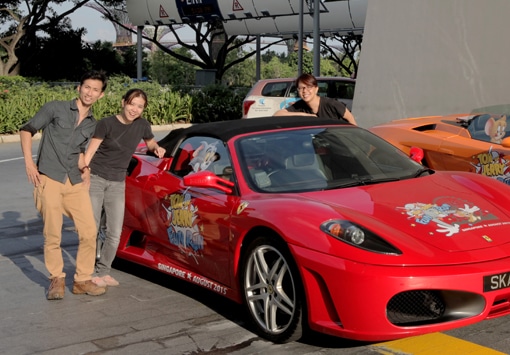 Event Videography Services in Singapore

Let us know if you wish to project videos on Televisions or Social Media, we will help you to convert to the compatible formats.
Why choose Phocept as your Event Videographer?
We always believe long term relationship with our clients to create high quality video for any electronic gadgets,
Event videography Services included:
One Professional Videographer;
One Microphone;
A set of Mobile Studio Lighting;
Camcorder and
Tripods.
We will be deliver 2 Sets of High and low resolutions of Videos in DVD.
Min. 2 hours per event.
Bundle it together with event photography services here.  Your event is important, let's our professional videography services to be part of the event.
Booking your event videography
Dedicated producer or account manager for every project
Highly efficient private server download
Provide Low Resolution (Social Media / Websize) or High
Affordable pricing
Friendly and professional event videographer.
Thanks to Justin Lee to help rebranding my stall at Blk 123 Bedok North Street 2, Singapore 460123 from food photography to corporate branding.
Mary Teng
Finally found more affordable and reliable food photographer that suits our food style. Thank you Justin and his team for all our Food Image and design promotion needs.
Jocelyn
Amazing working experience with Phocept since 2008 till now. They done all my promotion advertisement needs fast and hassle-free for me.
Mr. Soh
I would say Phocept is the best company I've worked with and I will definitely work with them again for my new outlets and I will recommend them to all my F&B friends.

Lin Si Qi

Engaged us for any Event Photography Needs.
We will be there for you.